On Sunday, October 9, I was invited by ABC Radio's Rebecca Levingston to speak on her program Brisbane Weekends. It was a little nerve-wracking, being my first live interview for radio. I had a wonderful support squad, Emma Rusher, Vikki Lambert, Sylvie Dionysius (my daughter) and the lovely Harriet and Camille (who took a few selfies with the Bananas in Pyjamas).
For some time I've been listening to interviewees on radio shows, in particular Ratio National, with great attention to voice and process. I think I went okay, at the end of everything, the lovely producer gave me a bottle of water, and we chatted about Donald Trump – a great way to distract one's nerves.
Rebecca and I had a great chat about taxidermy, A.S. Byatt, poetry, and historical research.
I survived, apart from one or two too many 'ums' – I will have to practise an intelligent pause for the future – but all in all it was an exciting experience. We had a debrief with lunch and coffee afterwards in a cafe on Grey Street, South Brisbane.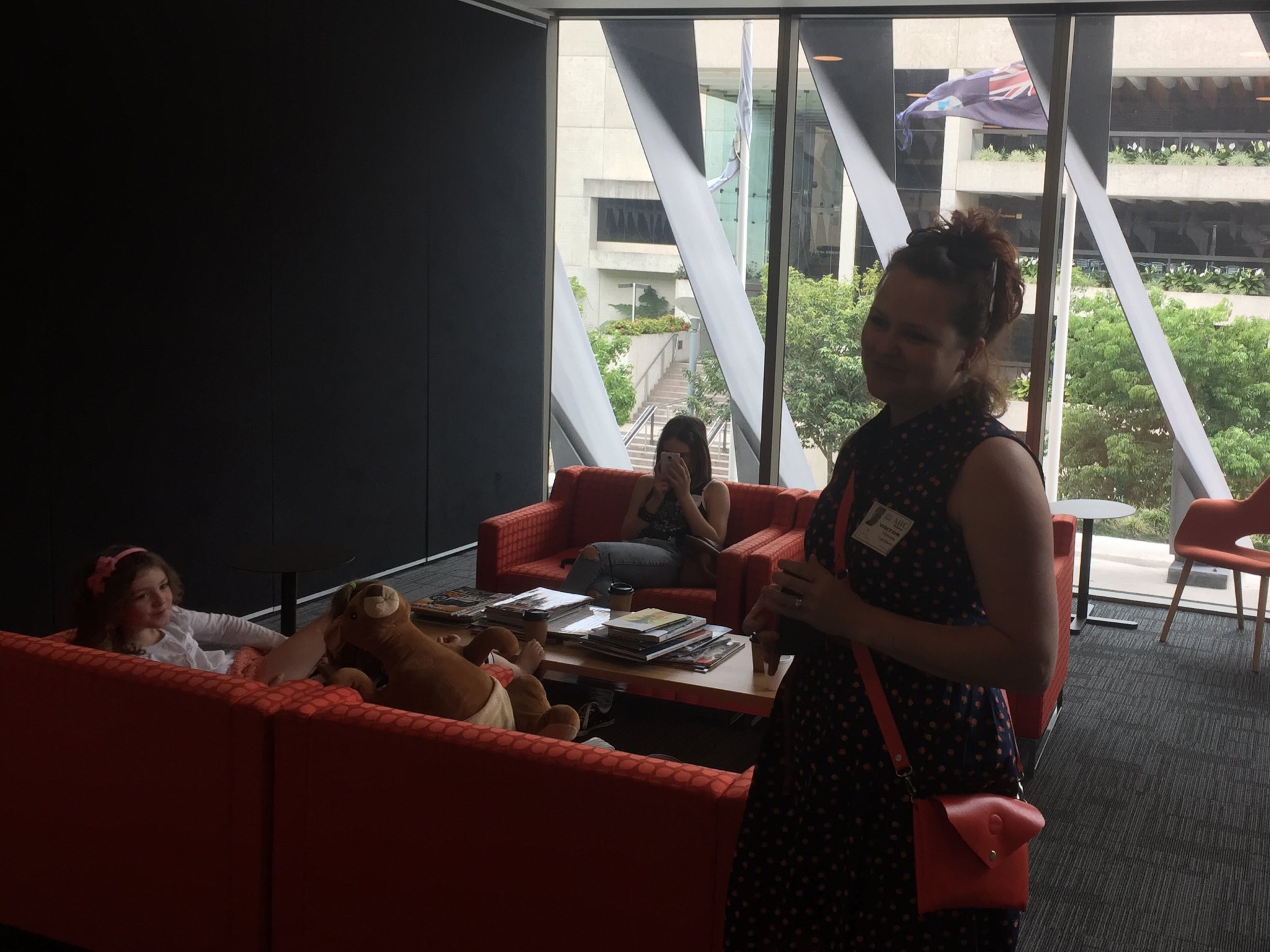 Thanks to the awesome Emma Rusher at House of Rusher for making it happen, to my champion supporter Vikki Lambert and her sweet family, and of course, the wonderful team at the ABC.
You can listen to the podcast of the interview here: